Q U A N T U M
S C I E N C E
W I K I
The unofficial wiki for the games developed by the Quantum Structural Science Team.
Featured Article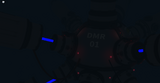 The Dark Matter Reactor (DMR) is an inertial confinement fusion reactor that infuses dark matter into its fuel cycle, generating immense power while remaining relatively safe, where the first successful start-up of the prototype DMR01 happened at the Quantum Science Energy Research Facility.
Read more
Recent Activity
Track the most recent changes to the wiki on this page.
List of abbreviations:
N

This edit created a new page (also see list of new pages)

m

This is a minor edit

b

This edit was performed by a bot

(±123)

The page size changed by this number of bytes
6 August 2022

Quantum Science Wiki Statistics
Founded on May 21, 2019
Advanced Statistics